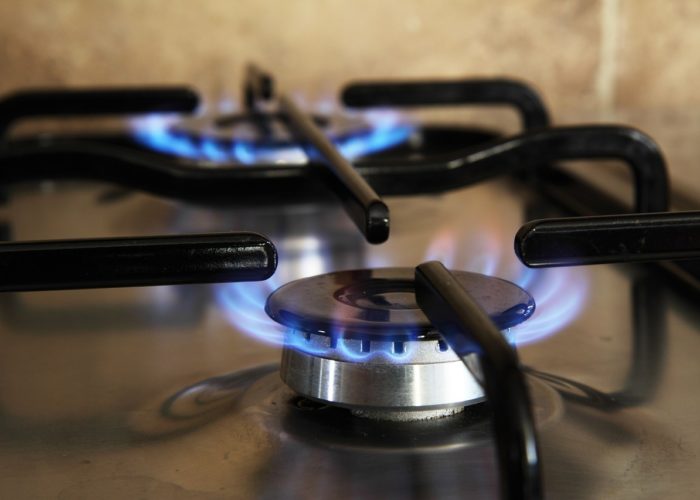 Natural and bottled LPG gas is quite safe provided a competent Gas Safe engineer maintains the system. You have a right as tenant to know this is happening. The evidence you need is a Gas Safety Certificate. We'll speak later about what to do if your landlord refuses to supply one. However first you need background information so you can speak to them with authority.
It's extremely important you stick to your rights. If you smell a gas leak, or feel nauseous / dizzy you must go outside right away and call an emergency number for help. Carbon monoxide is a silent killer and it does not ask for permission first. The Gas Safe rules are there to protect everybody provided we all do the right thing.
What Every Tenant Should Know About Natural and LPG Gas
Both types of gas flow through pipes to appliances where they burn off. This burning produces dangerous carbon monoxide fumes. Gas flues discharge this to the outside of the building. If the pipes leak, or the chimneys / flues block you could find yourself in a dangerous situation. A Gas Safety Certificate is proof a Gas Safe engineer did the following checks during the past 12 months.
Checked the chimneys / flues are removing the fumes
Checked there is enough fresh air to support combustion
Checked the appliances are burning the gas properly
Checked safety devices including shut offs are working
You protect your interests by insisting a genuine Gas Safety engineer does these checks. You have a right to see their Gas Safe identity card.
The Checks and Balances of Gas Safety Records
The Gas Safety system maintains detailed records. If a Gas Safe engineer does a safety check of the premises you are renting, then they have to complete a checklist as they go along. This Gas Safety Record lists all the fittings and appliances they inspected. You have a right to see the checklist if you want.
If you are renting from the council, a private landlord, or a housing association, you are entitled to your own copy of the Gas Safe Record within 28 days of the safety check. If you are a new tenant you should insist on a copy of the most recent inspection. This is your legal right and they have to do it.
This is, after all about your personal gas safety. If your landlord does not provide a copy of the certificate you should report them online to the Health and Safety Executive. The form is three pages long. Make sure you complete all three, and do your best to provide all the information.
The Same Rules Apply to Students in Rented Accommodation
Any person who pays rent in the UK has a right to the same Gas Safe protection. If a landlord does not believe you, then you might like to show them this article as proof this is so. We understand if you are young, then 'admin' might not be at the top of your 'to do' list. That said, carbon monoxide is a deadly serious matter.
Your Mum will be so sad if something happens to you. The first symptoms of carbon monoxide poisoning are quite like having a bad hangover. For example you could feel nauseous, listless, have a dull headache, or want to throw up. Play it safe with an audible carbon monoxide alarm that knows the difference.
You can buy one for less than £20 at a DIY store. Please do make sure it has the European safety standard BS EN 50291. You shouldn't have to, but it is always best to check. Remember to ask the landlord before you drill a hole in the wall or ceiling to mount it. Read the instructions before you do.
What to Do Next if Your Landlord Won't Play Ball
You have a big advantage now you know how Gas Safe works. Share your concerns with them. Explain how the Gas Safety (Installation and Use) Regulations 1998 require them to keep a record of the safety check for two years. Remind them that they should give you a copy of the Gas Safety Certificate within 28 days of an inspection, or when you move in.
Consider confirming this in writing so you have a record. Keep a copy in a safe place. It could prove useful if there was a gas problem and you needed to put in an insurance claim. The Health and Safety Executive suggests this format for the letter. To be honest we couldn't do it better.
XXXXX
(Your address)
(Landlord's name)
(Landlord's address)
(date)
Dear (Landlord's name)
RE: (Address of Property Being Let)
As you are aware, the Gas Safety (Installation and Use) Regulations 1998 place duties on landlords. One of those duties is making sure that gas appliances and flues they own in the property which they let, are maintained in good order and checked for safety at least every twelve months. Landlords must also keep a record of the safety checks and issue these to their tenants.
Unfortunately to date, I have not been shown a copy of the safety check record carried out at the above property, which I now rent. Therefore I would be grateful if you could show me a copy of the safety check record for the above property within the next 10 days.
Yours sincerely
(Your name)
XXXXX
If This Does Not Produce Results then You Must Lodge a Complaint
The Health and Safety Executive's LGSRI form (details of property with no record of a gas safety check) is dead easy to complete.
Page 1 is for details of the property and the tenant
Page 2 is for details of the informant, landlord and any agent
Page 3 lists appliances and any efforts to obtain the safety certificate
Sending the form off is a good thing to do. You are protecting your safety, your neighbours' safety, and potentially preventing damage to the landlord's building.
To find out more about how we can help, follow this link to our landlord gas safety certificate page.