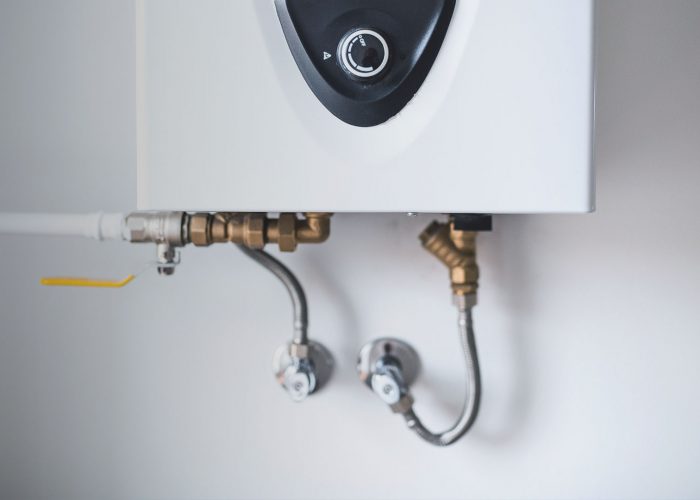 Many of us don't give our central heating systems a second thought while they're working well, but sometimes this can prove to be a costly mistake. 
When the dark evenings start to draw in and the weather takes a turn for the worse, central heating becomes a real necessity. So make sure your boiler is always ready to heat up your home by keeping it well maintained and protected all year round – particularly during those freezing wintry nights! 
Take a look at some of our top tips on keeping your boiler working perfectly during the colder months to find out how best to protect your central heating system. 
Book your boiler service
Boilers should be serviced annually, by a qualified gas safe engineer. Check when your boiler was last serviced and make sure you get a service booked in before winter sets in. 
Even if your boiler seems to be working well, it's always worth getting it serviced to ensure that all parts remain in perfect condition. A service will also give your engineer a chance to spot any emerging problems and fix them before they stop your boiler from working. And that's something you'll definitely want to avoid during the winter months! 
Check boiler pressure regularly 
Boiler pressure is one of clearest indicators of many common issues which can affect the running of the unit, and in turn your entire central heating system. 
The pressure gauge is usually located on the front of the boiler unit. This will give you a reading of the boiler pressure. It's always worth keeping an eye on the pressure reading, looking out for any changes which might put the pressure into the overly high or low categories. 
If your boiler pressure starts to edge into the high or low sections of the gauge, you should  take steps to diagnose the problem and rectify it quickly. The wrong pressure can have catastrophic effects on your heating system if left unchecked for too long. 
Keep an eye out for leaks 
Leaks are another telltale sign of problems within your unit or issues affecting the pipes connecting to it. Thankfully, these leaks usually start off small, so you'll normally get plenty of time to spot them and take appropriate action before the issue becomes more dangerous. 
During the cold weather especially, you'll want to check the area around your unit and make sure there are no leaks appearing. If there are, see if you can spot where they're coming from and call in an engineer to help fix any parts that may be causing the problem. If you're quick in spotting a leak, the chances are your engineer will be able to repair the unit and you'll avoid the cost of a total replacement. 
Look out for condensate pipe issues 
Condensate pipes are the cause of many issues during colder weather, mainly because they can sometimes freeze. If the pipe freezes, it becomes blocked and the boiler will soon stop working. 
Before the colder weather sets in, it's worth taking steps to protect the pipe as much as possible. You may be able to add additional insulation or waterproof cladding around the pipe. Bear in mind though that you shouldn't make alterations to the pipe itself. It's a key part of your heating system so it should only be worked on by a qualified engineer. 
Bleed your radiators 
This is an easy job, but it's forgotten about all too often! To protect your property from heating problems, remember to bleed radiators regularly. 
We recommend doing this at least once a year, and it's good practice to schedule the task in before you're planning on putting your heating back on for the winter. While it won't necessarily cause issues for your boiler if you overlook bleeding radiators, it will have a real impact on how warm your home feels once you put the heating on. During the colder months, this simple task can make all the difference. 
Double check your thermostats 
Thermostat problems can be a real nightmare for homeowners, particularly when the thermostat breaks down completely. Steer clear of this situation by checking that your thermostats are working properly – and taking action if they aren't. 
Adjust the temperature settings on your thermostat to check that your heating is responding appropriately. If it isn't, you might have an issue that needs looking into. You'll want to get this checked well before the colder weather starts to draw in, because a thermostat that breaks in the middle of winter can result in either an overly hot and not very energy-efficient household – or a very chilly one indeed. 
Keep your boiler clean 
Many boiler maintenance tasks need to be carried out by trained professionals, but there are plenty that can be done by the inexperienced homeowner too. Take cleaning, for example. The area around your boiler should be kept as clean as possible, so remember to dust around the unit regularly to protect it from damage. Leave the cleaning of parts inside the unit to the experts, though!
Turn your heating on before you need it 
If you don't switch your heating on all year and only turn it on when your house is starting to get uncomfortably cold, you'll likely only find out about issues with your boiler when you really need it to start working. 
Check that your boiler is well maintained all year round by turning it on every so often, and cranking up that heating for a short period of time to make sure everything is working well. If you do this, you'll spot any issues well before you actually need to use your heating, and you'll have plenty of time to get your unit fixed before it becomes a real emergency. 
—
If the weather's getting colder and you're starting to rely more and more on your central heating, don't overlook that all important boiler. Follow our tips to keep your boiler well protected over the winter, and avoid a costly breakdown that could leave your house feeling decidedly frosty! For more information on boiler maintenance services and advice on how best to keep your boiler running perfectly, take a look at our blog.