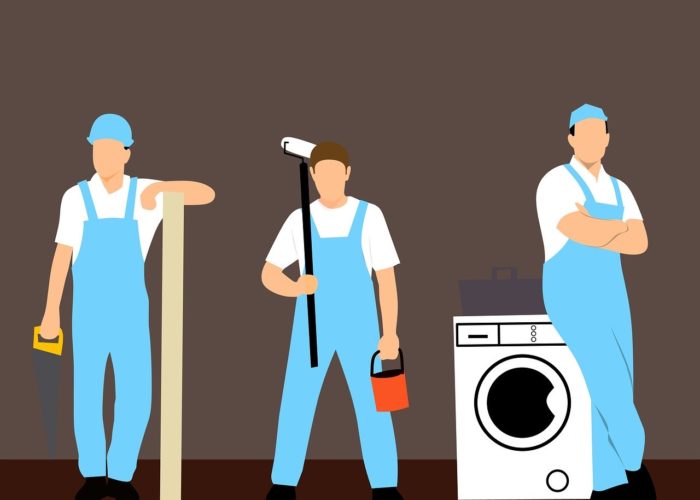 Rogue boiler fitters can do more harm than good when presented with the opportunity. With 1.1 million gas jobs carried out annually by unqualified gas engineers, it is imperative that you do your research before allowing any so-called "professional" to carry out work at your property.
Check If An Engineer Is On The Gas Safe Register
Be sure to corroborate your gas engineer's presence on the Gas Safe Register. It is good practice to verify all tradespeople, even if they represent credible companies or have been recommended by trustworthy sources.
Engineers who are Gas Safe registered, carry an ID card that contains a unique 7-digit licence number. Enter this number on the Gas Safe Register website or text it to 85050 with the word
Gas
for verification.
What Else Should You Check On The Gas Safe ID Card?
The Gas Safe ID card contains some other useful information in addition to the licence number. Further details you should double-check to confirm the engineer's identity and qualification for the relevant job are listed below:
A photo of the engineer who is to carry out the service.

The name of the company they work for.

A start and expiry date (engineers are issued with new IDs annually and each new card comes with a new license number that's only valid between those dates).

Qualifications that specify the type of work they can perform.
Check If A Business Is Registered
In addition to checking a gas worker's credentials, you can quickly and easily verify a company's registration. Text the word Gas and the business registration number of the company you've commissioned to 85080. You will receive a text message reply that will either confirm or red flag the company's credentials. Alternatively, enter the company's registration number on the Gas Safe Register for validation.
How "Gas Safe" is Your Local Area?
Approximately 1 in 6 homes in the UK are found to have unsafe gas appliances including gas boilers. Visit the Stay Gas Safe site and enter your postcode to identify any unsafe gas appliances that have been detected in your local area. You can also determine whether there are common products that are deemed as a potential threat.
There are many initiatives such as the Gas Safety Week, which are designed to help raise awareness of the dangers of poorly installed and inadequately maintained gas appliances in homes. These issues typically manifest because of unqualified tradespeople carrying out work incorrectly.
Shop Around To Find Reliable Gas Engineers
Thanks to comparison websites such as the Boiler Guide, it is now much easier than ever to shop around and compare quotes. This particular platform only provides quotes from approved and accredited companies. Aim to compare a minimum of 3 – 4 quotes before making an informed decision. Be sure to check for warranties or guarantees in case of genuine faults in an unreasonably short space of time.
Friends and family are also a great source for reliable gas engineers or companies. In addition to this, read reviews from previous customers for more insight into the level of service you can expect. Any and all intelligence will help you gauge the best fit for your individual requirements.
My Engineer isn't Gas Safe Registered
Any tradesperson that carries out gas work in the UK and isn't Gas Safe Registered could be breaking the law. Below are some facts to keep in mind about unregistered gas workers:
Approximately 66% of the gas work carried out by unregistered tradespeople has been found to be unsafe by the Register.

Faulty gas appliances can be a deadly hazard. They can cause gas leaks, fires and explosions, and carbon monoxide poisoning.

By hiring an unregistered gas worker, you could potentially invalidate your boiler warranty and even your home insurance in the worst-case scenario.
If you discover that a gas engineer or business are unqualified for the work they are meant to carry out upon checking their credentials – or have reasonable suspicion based on the information you have obtained – you are well within your rights to refuse their service and report them to the Gas Safe Register.
In the case that you only come to this realisation after work has already been carried out, you should still file a complaint with the Gas Safe Register and then follow any instructions you are given carefully.
Better Gas Safe Than Sorry
Make it a habit to always check your gas engineer's credentials before any work is carried out at your property. Not only is it free, but it is also conveniently quick and easy to do on the Gas Safe Register website. Rather err on the side of caution than suffer potentially significant consequences – that are within your control to avoid – later.