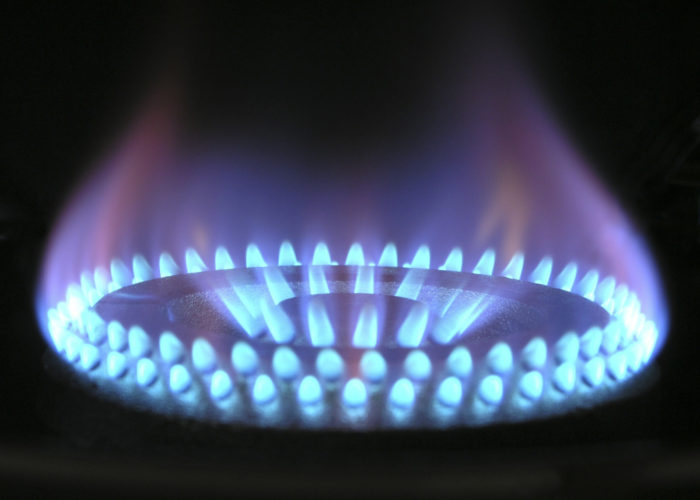 Understand your responsibilities to protect your tenants' safety
The law is very clear on this. You are responsible for your tenants' safety as a landlord. This extends to a wide range of accommodation types, whether occupied under lease or licence. These are the most common types:

• Residential properties that co-operatives, hostels, housing associations, local authorities, and private sector landlords rent out
• Rooms let out in bed and breakfast accommodation, bed-sit accommodation, private households, and hotels.
• Rented holiday accommodation such as caravans, mobile homes, chalets, cottages, flats, and narrow boats on inland waterways.
The Gas Safety regulations define landlord duties for keeping chimneys / flues, fittings, and gas appliances safe.
Long Term Lets: The 3 Most Important Things a Landlord Must Do
UK law holds a landlord responsible for gas system maintenance, safety checks, and record keeping.
Gas System Maintenance
Gas piping, appliances connected thereto, and flues / chimneys must be kept in a safe condition. Moreover, the appliances must be maintained in accordance with manufacturer instructions. If these requirements are unclear or unavailable, consult a  qualified Gas Safe registered engineer.
Tenants' own gas appliances are not a landlord's legal responsibility. None the less they are still responsible for maintaining the pipes and flues that are fixtures in their building.
Gas Safety Checks
A qualified Gas Safety registered engineer must check gas appliances and flues at least once a year (and after any system changes). Since 2018, the annual check may take place between 10-12 calendar months after the previous check, but this does not reset the 'annual clock'. This takes away pressure to do the check on the expiry date as was the case before.
If, however the annual gas safety check is done sooner than the new rule allows, then the deadline for the next one resets to 12 months from that date. Landlords are not legally responsible for checking tenants' own appliances and separate flues.
Gas Safety Record
A landlord has a duty to give sitting tenants copies of relevant annual gas safety records. They must do so within 28 days of the date of the report, or at the start of a new tenancy.
However, if the rental period is less than 28 days they need only display a copy in a prominent place.
A landlord must retain their annual gas safety records for at least 2 years. However if they perform the check during the new 2 month window, they must preserve the record until the next two annual gas safety checks are done.
Dealing with Difficult, Obstructive Tenants
Long term tenants may become possessive about the space they rent. To manage this, a tenancy agreement must confirm landlord access for necessary maintenance and safety checks.
If a tenant refuses access for a gas safety check, then their landlord must be able to prove they have taken reasonable steps to comply with the Gas Safety (Installation and Use) Regulations of 1998. This should include making several attempts to carry out the gas safety check, and explaining in writing how this is a legal requirement for their own safety.
It's essential to keep a written record of actions taken. Unfortunately, the regulations do not provide for forced disconnection and you may need legal advice.
More General Gas Safety Tips for Landlords
Remember to show new tenants how to turn the gas off in an emergency, and explain what to do next. Make sure that only a registered Gas Safety engineer works on your gas piping, appliances connected thereto, and flues / chimneys. This is a key step for ensuring tenant safety, and complying with your legal responsibility as landlord.
Short Term Lets: The 3 Most Important Things a Landlord Must Do
A short term let is a temporary arrangement such as renting a holiday cottage for a week, or staying in bed and breakfast accommodation. Short term lets are also in the remit of the gas safety regulations, which means landlord responsibilities apply in these circumstances too.
Here's a list of typical situations where these duties apply although we do not intend this to be a complete list:
• Residential premises for example Airbnb, or short-term house rentals during holiday season
• Rooms in hotels, bed and breakfasts, bed-sit accommodation, and private households
• Rented holiday accommodation including caravans, chalets, cottages, flats, mobile homes, and narrow boats
In all these instances the same rules apply as in the case of long term lets. These are gas safety maintenance, gas safety inspections, and gas safety records.
How to Make Sure Your Gas Engineer Is Registered to Do the Job
The Gas Safety (Installation and Use) Regulations of 1998 require that only suitably qualified gas engineers may work on gas systems in the UK. Therefore, it's important to not simply pick the first name that comes up. Always look them up on the Gas Safe Register to make sure they are suitably qualified.
The Gas Safe Register is the only official list of legal gas businesses in the UK. Their engineers are required to carry Gas Safe ID cards with them when on duty. Always ask to see the card to make sure they have authority to do your job in either of these categories:
• "Domestic Work" involving appliances intended for domestic properties, and gas installations using pipes up to 35mm in diameter again in domestic properties.

This category may also apply to larger homes requiring non-domestic appliances and larger pipes. A registered gas business or gas engineer will be able to advise accordingly

• "Commercial Work" involving larger installations with bigger pipework, and appliances consuming more gas. However the property type is not the only criteria.
For example, a residential oven and hob in an office kitchen may qualify as a domestic application. The appropriate competency level should therefore be confirmed on a case-by-case basis.
A landlord should be able to protect their own, and their tenants' interests by following the above checklist. However, always consult a legal gas business if in any doubt regarding the gas safety of a property.