At JustBoilers.com we feel it's super important for us to give back to our local community. For starters, with our headquarters based in the London borough of Earlsfield, we've been donating food to our the Earlsfield Foodbank every Thursday since November. We don't think anyone should have to face going hungry and we're proud to support such a worthy charity.
Check out the team in action at St John the Divine on Garrett Lane, SW18.
If you want to find out how you too can get involved, continue reading for more information on Earlsfield Foodbank.
Founders Chris and Roly meeting the volunteers at the Earlsfield Foodbank.

JustBoilers.com Engineers, Richard and Darren, dropping off well needed food supplies.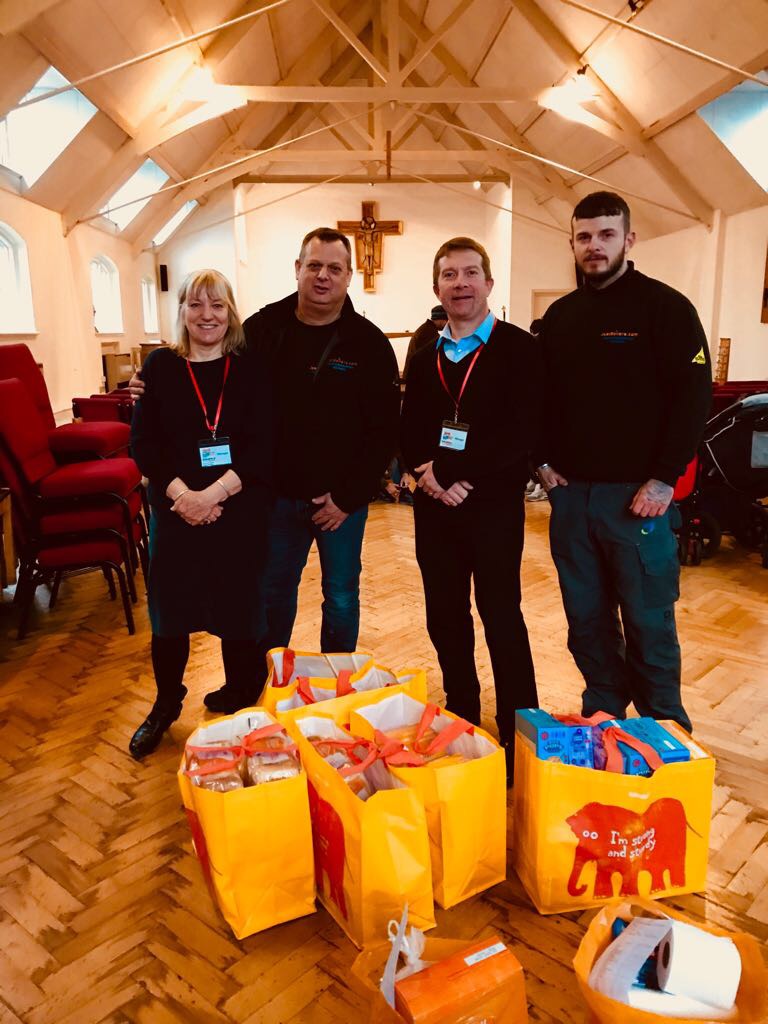 Earlsfield Foodbank
The Earlsfield Foodbank was founded in October 2013 by the late Rev Colin Roberts, the parish priest of St John the Divine in Garratt Lane. The foodbank is a project supported by various church congregations in the Earlsfield area drawing volunteers from those congregations and others living locally. The Earlsfield Foodbank became a Registered Charity No. 1167812 on 23rd June 2016. The foodbank is open at St John the Divine every Thursday morning.
The Earlsfield Foodbank relies entirely on voluntary donations of food and money from individual and institutional supporters including local supermarkets. Financial donations are used to balance the food available to clients as donated food and provisions cannot be relied on to provide a broad range suitable for those in need. As the foodbank is managed by volunteers your donation will be used almost entirely to acquire much needed supplies.