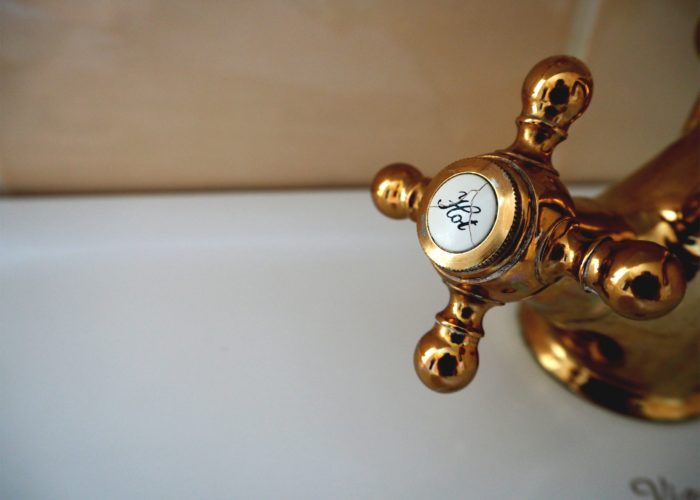 A decent boiler is a necessity in the UK. If it fails in the middle of winter and makes a mess, we may have to move the family to a hotel for the weekend. That could easily eat up the saving we made by buying cheap.
Having boiler problems is stressful at any time when the temperature falls inside the house and the kids start griping. We wrote this article to explain the basics, so you can make a wise decision when buying a new gas-fired boiler.
In the process we'll explain what to consider beforehand, what's involved in the installation and more. The price you pay is not cut and dried as if you were ordering an installation from a catalogue. Therefore we first need to talk about boiler types before we can estimate a range of costs.
The Different Types of Boilers in the UK
A combi combination boiler (mid-range price £800 – £1,100) is the most compact because it does not have a storage tank and heats water on demand. Installation is quick. Perfect for a shower or washing up!
A conventional boiler (mid-range £1,000 – £2,500) has a cylinder or tank where it stores hot water for immediate use, or to keep the radiators purring all day and night long.
A system boiler (mid-range £900 – £1,500) is a bit of both. It has heating components incorporated inside but it doesn't need a tank in the loft.
If you have online gas, choose the one of the three that suits you best. Bear in mind though that replacing with a similar type usually makes installation faster and cheaper. If you don't have gas then you may need to investigate an oil-fired central heating system.
What's the Best Gas Boiler Size to Go For?
A gas safe engineer is always the best person to ask for advice because they are fully trained and registered. Expect them to ask questions about your personal situation because they obviously can't know.
How much water do you use every day? Clearly a family home needs more than a tiny apartment. Your kids will appreciate a conventional boiler that keeps the place warm and the bathwater piping hot.
How much space do you have? If you have a loft for the storage tank, then the conventional boiler won't need much more room downstairs than a combi or system one. If you live in the middle of an apartment block then perhaps you should go for a smaller unit.
Where Do You Want to Put the Heating Unit? You'll have less disruption and an easier installation if you put the new boiler where the old one was. Gas fitters charge by the hour for labour and that should mean a saving for you. A gas boiler can go in any room with sufficient ventilation and a suitable flue.
How to Choose and Find a Competent Boiler Installer
Once you have decided on the type of boiler you want, your next requirement is a gas safe engineer who knows what they are about. Here's link to the official Gas Safe Register. Enter your details and choose product type 'boiler'.
How to Get Started and What Happens Next
It stands to reason that things are hectic during winter when the boiler industry faces peak demand. There, you're unlikely to encounter special offers and discounts when it's freezing cold outside.
However, you may be able to arrange a small discount at the height of summer if you plan ahead, and remember to ask. As an added bonus there be less inconvenience from cold water while the engineer is installing the new boiler
A decent gas safe engineer will go out of their way to cover your precious carpets and furnishings, and clean up as they go along. In fact, when they're gone the only change you should notice is piping hot water and loads of it!
The Day Has Arrived: Your New Boiler Is Waiting in the Van
The gas safe installer begins with a pre-work inspection. They'll ask you to walk them through the house, showing them how many boilers and bathrooms you have, where your boiler and flue are positioned, and what the water pressure's like.
If you are changing like for like, or the pipes are otherwise in position the job should not take longer than a day, although the house may not be fully warm yet when you tuck up in bed.
However, if it's a two-day job you may like to consider overnighting with friends, or taking a room in a local B&B. Always insist the installer gives you a run through of the boiler controls, and hands over the paperwork especially the handbook and guarantee.
Fair Enough: So Let's Talk About Installation Cost
When you consider the benefits of a new boiler, and all the work that's involved, you may be pleasantly surprised to know the cost of a new boiler installation varies between £1,000 and £2,500 (excluding the cost of the boiler itself).
This wide spread is down to the type of boiler and whether you are going to need a complete system change. We can't over-emphasise you normally get the value that you pay for. In the case of the gas industry the Gas Safe Register is your promise of a decent job.
Completing the Circle with the Right Gas Safe Paperwork
The Gas Safe registered company must inform your local council every time they install a new appliance. They must also give you, as owner a completed benchmark certificate and building regulations certificate.
Be sure to keep these documents in a safe place with the boiler handbook and guarantee. Check your home insurance policy carefully as it may require formal notification too.
We have been at pains to explain what you are entitled to expect from the new boiler and gas safe installer. Most companies guarantee their services. Always follow up if you think they have done a bad job, although this is unlikely, if you choose a gas installer on the official Gas Safe Register.