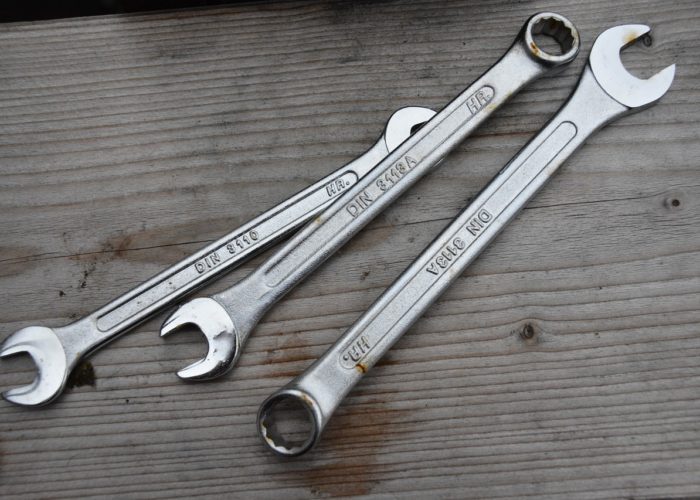 Never attempt to do a boiler service yourself. That's because you are working with electricity and gas, and mistakes can prove expensive and dangerous. Expect to pay up to £100 for a professional boiler service. If you would like to use us, our engineer will make sure your boiler is properly functioning for £85 +VAT.
Corporates and franchises generally cost more than local companies.
Why Servicing Is More than Just a Grudge Expense
A broken-down boiler can shatter the peace at home, as the water runs cold and the family has to dress in winter woollies as they tuck up warm around the television. It's a case of everyone for their own thoughts as you try to make the best at supper time.
That's why boiler makers and Gas Safe engineers recommend you have your boiler inspected once a year. When you think about it, even £120 is good value compared to needing extra blankets at night and the much larger cost of resolving a breakdown.
How to Tell If Your Boiler Has a Problem
Boilers can develop problems at any time, although annual inspections help reduce this possibility.  If your hot water system is not behaving as expected or the radiators are becoming cooler, keep an eye out for these signs:
Your energy bill has unexpectedly increased

The pilot flame is not burning a steady blue

Your boiler has started making strange noises

The boiler pressure reading keeps changing
If you are experiencing any of these problems we recommend you call a gas safe engineer for advice as soon as this is convenient.
If Everything Seems Normal What Happens at the Annual Boiler Service?
A gas safe-registered engineer visits your home by prior arrangement. The inspection takes a half hour and this is what they do:
Turn off the boiler for safety's sake so there's no chance of electric shock

Check carefully for any signs of rust or leaks on the outside

Remove the outside cover and check everything is in good working order

Give the inside parts a good clean and a detailed inspection

Make sure the flue is intact, properly attached, and working correctly

Replace the outside cover ensuring all the seals are intact.

Restart the boiler and confirm the pressure is correct
After completing the work the engineer should hand you a checklist detailing what they did, and any faults they found requiring attention. Use the opportunity to ask any questions about their report. These should be included in the price.
Make Sure You Use the Right Company to Service Your Boiler
There are health and safety regulations in place regarding who may work on a boiler in the UK. If gas, you must use a gas safe engineer in order to comply with the law.
However, if yours runs on oil you need a technician approved by OFTEC, the oil and renewable heating technologies association. Whereas if you are using coal, wood or other biofuel you should contact a specialist with national HETAS registration. 
It very important you comply with these requirements, to avoid possibly invalidating your home insurance policy.
Fair Enough – What Does It Cost and How Do I Pay?
The total cost of a boiler service depends on who does it, and whether they have to do any repairs. There are two ways to fund the exercise:
Take out a boiler cover contract that includes annual servicing

Pay as you go by settling a one-off fee after each inspection
A one-off boiler service cost should be up to £100. Larger national firms generally charge more than local shops, but it's up to you to decide where to buy.
Boiler cover, on the other hand costs more because it insures you against any boiler parts failing. Most policies include annual boiler servicing too. This makes sense because the inspections help prevent boilers breaking down. Expect to pay around £12.50 a month or say £150 annually.
It's often possible to add servicing and repairs to your home insurance policy by adding an emergency cover package. This can work out cheaper, but do check the small print to make sure you are getting like for like. Other things to check are:
Does the insurance cover your type of boiler

Can you nominate the technician you know and trust

Are there any deductibles or other exclusions
If you have an unvented boiler system, then ask the insurance company to confirm cover in writing.
What's Best – Boiler Servicing, or Cover with Servicing?
Many of our clients prefer one-off annual servicing because boilers are generally pretty reliable. That said, it's up to you if you prefer paying a monthly fee compared with the possibility of facing a hefty repair bill. 
It should also be said that older boilers are more likely to fail because they do also have 'use before dates'. In that case, you may be pleased you took out cover when the service person looks you in the eye and says I'm afraid this is going to be expensive.
To help you run the numbers you may like to know a typical boiler repair costs between £100 and £400 (average £275) including parts and labour.  Of course, if your boiler is new and you complied with the warranty then that shouldn't be from your pocket.
Finally, a Few Tips to Help Avoid Life's Little Boiler Problems
The fact your boiler is tucked away in a cupboard doesn't mean you can ignore it completely. Each time you fetch warm, dry towels listen carefully for strange clanking sounds and look for moisture / drips. Get these fixed while the cost is affordable, and seek advice if the pressure is outside normal range.
It's especially important not to pack things around the boiler cover, or block airflow to any vents. Finally, do run the radiators in summer for at least a half hour. Even the family pet needs occasional exercise so its joints keep working properly.