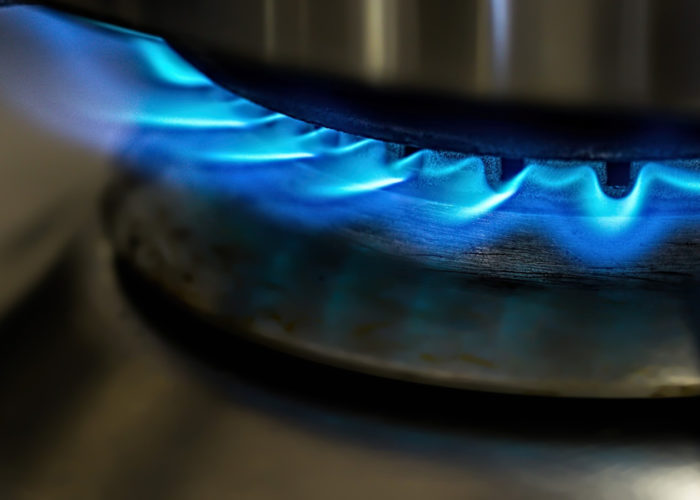 A landlord has a duty to do everything reasonably possible to ensure the safety of their tenants. According to UK government website NI Direct their responsibilities include the safety of gas (and electrical) appliances. We wrote this post to outline what this means in practice for landlords wishing to remain within the law, to keep their tenants safe, and to protect their investments from gas explosions.
The Building Regulations require that new 'heat producing appliances' (boilers and fires) be reported to local authorities in England and Wales. The Building Regulations and Gas Safe rules furthermore require that Gas Safe registered businesses doing the work must report completed jobs to the local authority.
However, the onus remains on the owners of the properties to ensure compliance with the regulations. Beware the cowboy installer who says you don't need a landlord gas safety certificate for a new boiler.
How to Know Your Boiler Installer Registered Your New Appliance
A registered Gas Safe engineer should make their report through the Gas Safe Register. The people there will process the information, and issue a Building Regulations Compliance Certificate that should arrive by post within ten-to-fifteen working days.
It is important to note this certificate applies to the building, not the owner. If you receive one after a new boiler installation, file it away safely with other important household documents like title deeds, insurance certificates, and other Gas Safe documents.
Flue-less gas cooking appliances such as cookers and hobs are the only exceptions to these rules. However, installers may voluntarily inform the Gas Safe Register about these, which will then issue a Declaration of Safety certificate instead.
Similar requirements apply to Guernsey and the Isle of Man. However Scotland and Northern Ireland have other arrangements.
Other Things a Landlord Can Do to Follow Up
The Gas Safe system is transparent. If you are unsure your installer registered your new boiler or need to confirm the fact you may:
· Contact the Gas Safe Register to confirm your Building Regulations Compliance Certificate is on its way to you by post
· Ask them to issue a replacement certificate if the original one went astray after you received it. Note there is a fee for this service.
You should ask your new boiler installer to correct their omission if they failed to submit reports for whatever reason, because your building is illegal. Your local authority or citizens' advice could assist in this regard.
How Unsafe Appliances Put Your Tenants' Lives in Danger
We've all seen pictures of collapsed houses on television. However most of us still need regular reminding what a whiff of gas could become. The following are the main risks a landlord could face, if they cut a corner to bypass the Building Regulations Compliance Certificate system:
· GAS LEAKS from faulty pipework and appliances can result in fires and explosions even though the gas is not poisonous. If you smell gas for longer than normal after you turn on a hob call 0800 111 999 immediately, that means right away.
Keep a sharp eye out for signs of damage or corrosion. Rust and green discolouration are signs of the latter. Don't hesitate to ask a Gas Safe engineer to call by for an inspection. These situations can only get worse. They will also check all the connections are tight.
· FIRES AND EXPLOSIONS are usually the result of ongoing neglect, or a sudden traumatic incident. Gas burns strongly so it can heat our water and warm our homes. If it escapes it can spread quickly throughout the building where a sudden spark or naked flame could set it off.
· CARBON MONOXIDE POISONING can occur if natural or LPG gas burns incompletely. Always cook in a ventilated room. If you smell gas or start feeling sleepy vacate the house immediately and call 0800 111 999 from outside.
A Sobering Reminder of How a Gas Installation Can Go Wrong
Gas Safe published a post they called 'Rachel's Story' as part of their ongoing safety campaign. This related how she and her partner Ian hired an unregistered gas worker to do the following:
· Remove the old boiler from the downstairs loo
· Install a new boiler in the children's bedroom
· Install a new duel-fuel cooker in the kitchen
The unlicensed installer duped them by having the Gas Safe logo on their business cards and website. We can only assume Rachel and Ian did not check the truth of these claims.
The boiler and the cooker soon started smelling of gas. The boiler did not run long before shutting down, and was noisy too. Rachel and Ian stopped using it while adding extra ventilation to the children's bedroom.
They then did the right thing by asking a registered Gas Safe engineer to inspect the installation and this is what they found:
· The gas boiler flue was not properly connected
· The main gas connection to the cooker was poor
· Other connections on these appliances were faulty
The Gas Safe engineer had no other choice. They classified the installation as 'Immediately Dangerous' and condemned the boiler and cooker. Rachel and Ian were unable to sell their home after spending £55,000 renovating it, because there were no heating and cooking appliances.
We don't know whether Rachel's story eventually had a happy ending. The unregistered installer's definitely did not. They were charged with a 6 month prison sentence, 12 month suspension, 180 hours of community service, fined £2,385 and ordered to pay £5,400 compensation.
Rachel and Ian were fortunate they did not light a cigarette or a candle in their children's bedroom. Their story provides compelling evidence why you should always use a Gas Safe engineer. You need a landlord gas safety certificate for a new boiler because this confirms the installation is safe.
The availability of natural and LPG gas allows us to achieve a standard of comfort our ancestors could not have imagined a few generations ago. Much the same goes for motorcars, except when they too are abused, neglected, or improperly maintained.
The buck stops with the landlord when it comes to installing a new boiler safely. The Gas Safe system and Gas Safe engineers are on call to help you do it properly. A landlord gas safety certificate is proof you did everything that you could to ensure gas safety for your tenants, and protect your building from a devastating explosion.
Are you a landlord? Find out more about our landlord gas safety certificate services.