Boiler Finance Plans, Explained
This payment option allows you to spread the cost of your purchase over 36 to 120 months. You must make the minimum repayment each month. However you can also make additional payments and therefore control the length of the loan and the amount of interest you would pay. Simple.
120 Monthly Payments of
£25.95
Total Amount of Credit
£1,794
Duration of Agreement
120 Months
Representative APR
12.9% APR
Total Amount Payable
£3,114
This payment option allows you to spread the cost of your purchase over 12 months interest free. 0% deposit required
12 Monthly Payments of
£149.50
Total Amount of Credit
£1,794
Duration of Agreement
12 Months
Representative APR
0.0% APR
Total Amount Payable
£1,794
£1,794
(VAT Included)
The price for us to supply & fit a new Glow Worm Betacom 4 24c with flue & wireless programmable thermostat.
For all boiler installations we provide a fixed price quotation so there are no surprises!
Which Types of Boilers Are Available on Finance?
Buying a brand new boiler is a big decision, so you want to make sure you make the right one.
No idea where to start? Our expert engineers are here to advise on what type of boiler is best for your home.
We offer boiler finance packages for a range of boiler types, including:

Combi boilers are the most popular type of boiler in the UK. They only heat the water that is used, meaning they can be the most economical option for homes without a large water consumption.

Conventional, or regular boilers, are usually found in older buildings and require both a hot water cylinder and a cold water tank. If your household has a high demand for water, then a conventional boiler might be the best choice.

A system boiler falls partially between a combi boiler and a regular boiler. Despite being it is pressurised in the same way as a regular boiler, the main hot water is generally stored in an unvented hot water cylinder, resulting in water pressure similar to a combi boiler only with more storage – hence why it's optimal for multiple bathrooms.
Buying Boilers on Finance: How Does It Work?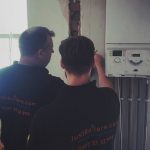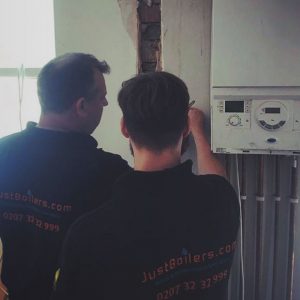 Step 1
Receive a fixed price
Our specialist engineers will come out to your home and establish if you will need to have a new boiler installed. If it works out that you will, they will establish the exact work needed. With that information we can give you a fixed price of how much it would cost to get the work done.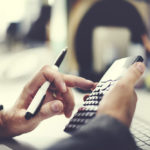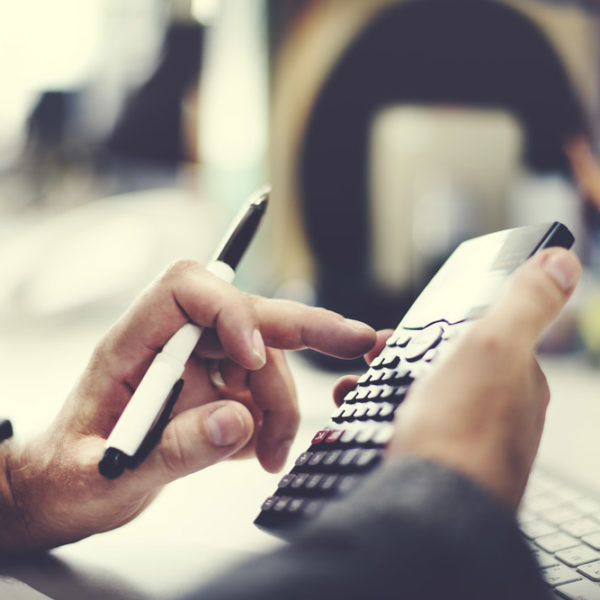 Step 2
Decide on a payment plan
With the fixed price assured, you can establish if you'd prefer to pay upfront, or if you would like to pay for the boiler on finance. Discussing this with our trained staff, you will be able to determine the best course of action for your situation and settle on a final agreement for the boiler. We have further information about our boiler finance payment plans below.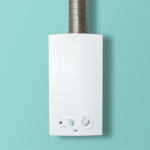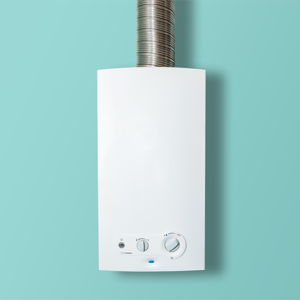 Step 3
Your new boiler is installed
To minimise the impact on your day-to-day, you can decide what date the boiler should be installed on. Our engineers aren't only experts in boiler installations, but they are also specialists in boiler repairs , boiler servicing and everything connected. They are happy to answer any questions you may have throughout the work and beyond.
Buying a Boiler on Finance with JustBoilers.com
We know how expensive boilers can be. That's why there are new boiler finance packages in place to lessen the stress of installing a new or replacement boiler. We want to provide a solution that works for you. Call our office to discuss the options available to you.
Payment Options For Buying a Boiler on Finance
Boiler financing can give you flexibility whilst making replacing your boiler seem just that bit less stressful. We offer two payment options to suit you:
Pay for the installation of a new boiler upfront, with prices from £1,794 (VAT Included). For all boiler installations we provide a fixed price quotation so there are no surprises!
Spread Monthly Payments Over 10 Years or Less
With no deposit you are able to spread the payments over 10 years with 12.9% APR. This is ideal if you would like to keep your monthly payments low.
JustBoilers - the clue is in the name, and confirmed by their website. I entered my number and was called back within twenty seconds. My old boiler had stopped working and would have to be replaced. After an initial assessment the engineer returned two days later and I now have a Glow worm Betacom4 24kw. It's quiet, efficient and reliable. A big improvement on the old boiler and much more economical. Very efficient service.
Mark Thomas
15:09 24 May 20
Excellent service, the engineer was very aware of social distancing and made me feel comfortable of his presence. All round great company, id highly recommend
Jo Murray
07:54 08 Apr 20
Amazing service from booking in to having repairs done, very efficient and very quick from start to finish and kept me up to date with everything going on. Would highly recommend. My boiler is now fully functioning.
Debbie Hawkins
11:42 24 Feb 20
I don't often review but making an effort for that company because of how good they were to me.My combi boiler was suffering from an intermittent fault which caused it to regularly break down. Hundreds of pounds spent on new parts and 4 separate engineer visits from 3 different companies had failed to solve the issue ans I was finally resigning myself to getting a new boiler installed.The Just Boilers engineer initially came in to quote on a new boiler install but, upon taking a closer look, told me that he didn't think that a new boiler was warranted and that he could fix my current one instead - before promptly proceeding to pulling this off!I seriously still can't decide whether I was more impressed by the honesty or the technical skills...In any case, I really can't recommend them highly-enough...
Frederic Djidetchian
23:57 03 Feb 20
Sunday call out for a leaky boiler. Quick call back and time slot booked. Work completed in a good, clean, and efficient manner. Would highly recommend
Ravi Pankhania
15:59 19 Jan 20
Another excellent experience with Just Boilers. The booking was quick and easy to make followed up with a text message reminder before and on the day. The plumber completed our boiler service with the minimum of fuss and was very polite. Easy payment and seamless customer experience. All in all I will continue to use Just Boilers and would recommend them to others.thanks.S
stephen Dean
23:06 11 Jan 20
High quality service. Trustworthy and honest. Highly recommend their services, would ise again.
Joel Manley
21:39 29 Dec 19
Almost went for British Gas, so glad I didn't. Not only did I save over £1000 but a better boiler was fitted on the date requested. The installer, Aaron, was very professional and efficient; providing excellent guidance on the best boiler for my requirements. Cannot recommend this company enough.
Douglas Dunipace
20:57 23 Dec 19
Very efficient, helpful people and high quality of work. Would definitely recommend.
Alice Chapple
09:58 29 Nov 19
Just Boilers did a great job. The booking process was very efficient and the new boiler was fitted without any hassle or mess and with a very polite and professional service. Would definitely recommend.
Alice Chapple
09:55 29 Nov 19
Some of the best service I've had in London across any service! I had someone at home giving me a quote within 15mins of ringing. Aaron was great at communicating the right options for my situation and making sure I understood in plain english.
Ben Blackbourn
16:44 18 Nov 19
Excellent gas engineer,Aaron replaced a faulty boiler and pipework, he offered knowable advise in a polite and courteous manner.Aoron was extremely helpful and meticulously tidy..cleaned water tank...he skillfully replaced awkward pipework preventing disruption to existing pipes,he surpassed my expectations.I am delighted with his "professional " installation of my boiler and all aspects of his work.
Sue Livings
09:29 08 Nov 19
Excellent service. Arrived when they said they would and did thorough and professional service boiler. Will definitely use again
Jeremy Thomas
09:58 22 Oct 19
Great company to work with. Easy to book appointments and all our jobs were done more or less immediately. Helpful and friendly staff. Very happy and would thoroughly recommend.
Hilary Jensen
12:29 12 Sep 19
An excellent company to deal with - professional, efficient, friendly and helpful. The installation of my boiler was competitively priced and entirely fuss free. Thank you.
Walter Reid
10:43 02 Sep 19
An excellent company to deal with - professional, efficient, friendly and helpful. The installation of my boiler was competitively priced and entirely fuss free. Thank you.
Walter Reid
13:45 23 Aug 19
I would highly recommend this company. Excellent communication, high standard of work. Just had new radiators fitted and very happy with the quality. Best you will find
Debbie Plowright
11:10 10 Aug 19
Arranged for them to come to my 87 year old mother-in-law...they were very good with her and sorted out her problem..very reasonable...would definitely recommend them..turned up on time and done the job on time they estimated she's well satisfied the guy that came was very polite etc....
Brenda Morgan
20:45 27 Jun 19
Punctual and good service. They went out of their way to reposition the boiler where I am sure others would have declared it impossible. I have no hesitation in recommending JustBoilers
John France
15:50 05 Jun 19
Great service. Easy to book, on time, knowledgeable and efficient. Will use again.
Nirav Naik
12:49 23 May 19
Amazing service provided by a very professional company. From the moment go this was organisation well above the shoulders of many others we had contacted. From the quote , to quickly arranged visit and the service itself. Many things really stand out but what really impressed us was no nonsense taking engineer called Darren who assessed the issue very quickly and simply provided us with a quote of what we really needed rather then sell extra things which quite frankly many other companies did try. Five stars for listening , really it's hard nowadays to get someone to listen . Mostly people just hear so this was quite refreshing. The service on the day also provided by Darren was just hustle free and non intrusive in any way. I actually managed to do more work whilst having my boiler replaced then I would normally do in my office. Darren proved to be very skilled, amazingly professional , super friendly , quietly efficient and very very clean. I only wish all home works were so easy . Time to expand guys. Totally impressed.
Matthew Sabulis
19:49 14 May 19
A fantastic company. John the engineer arrived on time and was so helpful and thorough. He fixed the boiler which hadn't been working properly for years. I was given clear quotes re pricing and the whole job was run very efficiently. I can't recommend them highly enough.
Kate Clevely
15:18 09 May 19
Prompt, Fast and Honest. Really helpful friendly customer service. Was assuming it was all going to be a nightmare organising everything, but these guys were great. John the installer was excellent and made me feel very confident in his abilities. He explained everything really well and showed me where the problems were in my ancient boiler. Decided to go for a new one and was surprised at the competitive price and advice. Turned up the following day on time and sent me a reassuring text on his ETA.Would definitely recommend these guys to anyone who needs a boiler serviced or installed. Two thumbs Up.
WalterMurch
15:34 28 Mar 19
Had a great experience. Our guy was quick, punctual, friendly and fixed the boiler within an hour. When I had a question later the same day he gave me a call and explained what he'd done. I'd use these guys every time.
Sarah Hesz
06:50 16 Feb 19
Hailey was very polite and trying to get the best times for me over the phone. There were no hidden charges, John Millen was very efficient, there was a leak in my boiler that was fixed within an hour and he even helped dry the water that was all over the kitchen floor. Very happy with this company, thank you.
hum tegally
13:01 13 Feb 19
Have used Just Boilers on three occasions. They have always been available at short notice. They are efficient and reasonably priced. The staff are really friendly and explain everything they are doing. Would definitely recommend.
Alison Scaping
16:17 11 Feb 19
John was fantastic - arrived early, great service and very honest. would definitely recommend Just Boilers for london!
sam gilks
13:49 04 Feb 19
I used this company for the first time recently for an urgent repair. Quick to respond with very efficient office communication, and found Darren the engineer to be very knowledgeable with excellent problem solving skills. I can highly recommendation JustBoilers for any similar work, and I'll certainly use them again.
paul carnochan
23:12 26 Jan 19
Boiler serviced by Aaron, local specialist with warm and professional manner. Safe, trustworthy service from friendly individual. Highly recommend this company to anyone, old or young.
Kevin Quarmby
11:24 02 Jan 19
In a world where every plumbing company seems to be all about ripping customers off with high fees or untrustworthy workers it's so refreshing to have found justBoilers. The staff are all so professional and helpful and their pricing/after care service are both fair and sensible. Recommended!
Gareth Owen
12:12 15 Dec 18
I've used Just Boilers a few times now and I rate them really highly and have already recommended them to friends and family. When you know nothing about boilers it can be scary to get an engineer in as you are at their mercy in terms of being told what the issue is and how much it will cost but my experience with Just Boilers have proved to me that they are an honest and straightforward company to deal with so that's why have no qualms about recommending them.Their call handlers and customer service people are excellent and if you have further queries they are able to explain it in layman terms.
Simantha Mahmud
12:47 04 Dec 18
Brilliant service from original phone call to quote to installation. Aaron and Adam were both excellent - friendly, professional, affordable, efficient and my new boiler is great.
Libby Brodie
17:49 23 Nov 18
Called a few of the big companies, useless! One week to come out and look, then I got cancelled on. Rang these guys and the came out that very same day, and fitted a new boiler really really well 2 days later. Don't even hesitate. Oh and to top it off was the cheapest of 5 quotes. Now I'm off for a HOT shower.
Michael Bramwell
15:36 02 Nov 18
I rarely post reviews but these guys went beyond the call of duty when they didn't have to and way out of office hours. Very efficient and very professional. Bravo.
Geoffrey Riddle
08:34 25 Oct 18
Very professional and tidy job done!John the engineer turned up on time (even early!) and quickly recognised what the problem was, sent me an estimate of the work needed, I accepted and he came back next day and fixed the problem within the estimated time and price, very approachable and much appreciated! Happy customer ?
Henrik Skoglund
11:49 05 Oct 18
Really fantastic company to deal with and they did a great job replacing our boiler. From getting a quote to communicating to the office staff and getting my boiler fixed the service was fantastic. I felt like they gave the best advice to get us the best deal at the best price in comparison to other companies where I felt as if I was being ripped off. They were extremely professional and put us at ease. They cleaned up after themselves and regularly gave us updates as they installed the boiler. Highly recommended company, would definitely use again (but hopefully don't have to if my boiler behaves!).
Mylen Namocatcat
12:09 25 Jul 18
Very good service. Responded quickly after my boiler broke and fitted a new one very quickly.
Brian Kavanagh
19:47 04 Jul 18
As a landlord having used 'insured' services, this was like a breeze in the park. Next day repair, easy to book, clear communication, worked around my tenant's availability, arrived on time, kept me informed throughout, took time to explain the problem in layman's terms, before fixing same day. Courteous to both tenant and I throughout. Highly recommended!
Rupert Lane
20:42 02 Jul 18
Full boiler service. Engineer was on time, polite and friendly. Really simple electronic paperwork for payment and service. Offered some simple advice on settings to get the most from the boiler and the extended warranty I had with the boiler too. Will use again for next service
Tim Ackroyd
07:43 16 Jun 18
Boiler Manufacturers Available on Finance
We offer extended warranties across all boiler manufacturers including: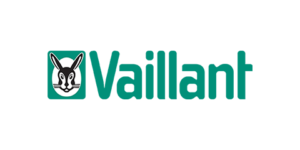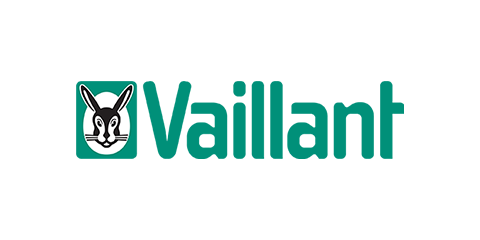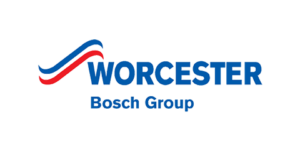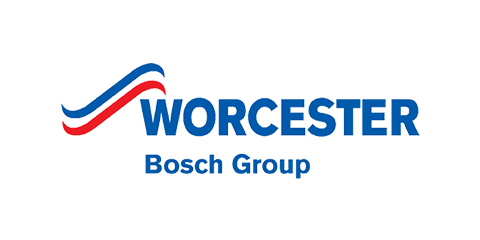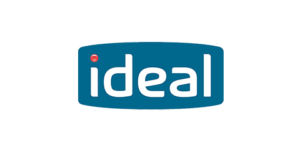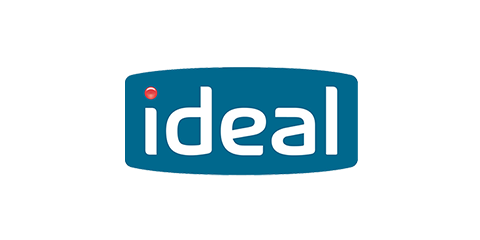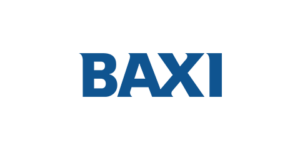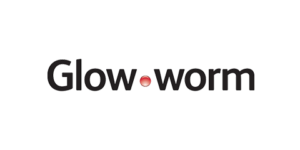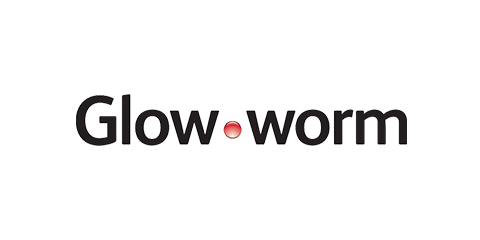 We offer boiler installations across London:
North London
East London
South East London
South West London
West London
North West London
Central London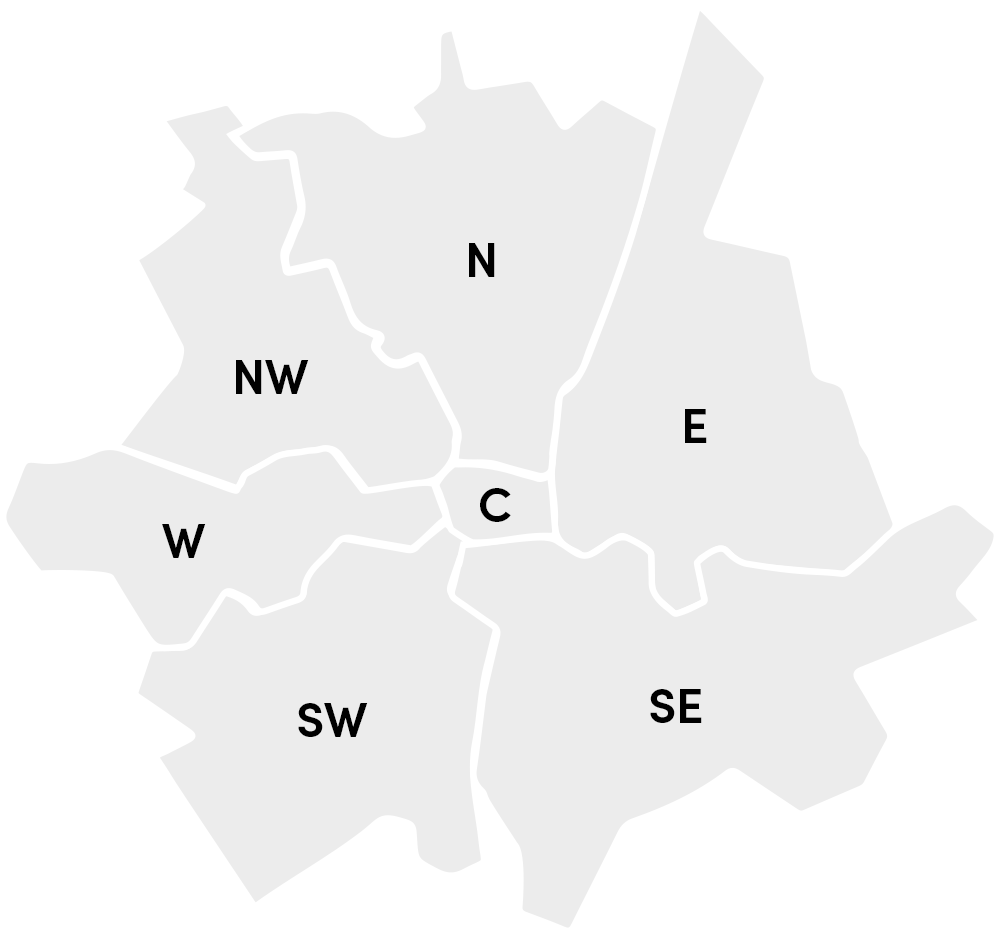 Credit is subject to age and status and is available to UK residents with a bank account in the UK aged 18 and over who have not been declared bankrupt or had a CCJ or an IVA within the last 6 years. Applications are subject to affordability, application, status and lending criteria. Vendigo's lenders will do a credit assessment of your circumstances when you apply.