EMERGENCIES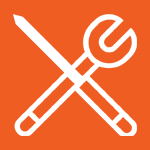 When the problem is big and you need a fix, fast.
The gas is leaking, the water's cold, the house is freezing and you have other things to think about.
At JustBoilers.com our professional, Gas Safe registered engineers are available at short notice. We're flexible so you don't have to be.
For immediate assistance call us on 0207 32 32 999.
BOILER REPAIR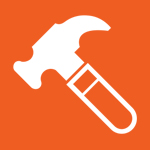 When something's not right and it's getting you down.
The water runs cold half way through the morning shower, the noise from the boiler keeps you up at night, or your radiators just aren't heating up. We know our boilers: our Gas Safe registered engineers can repair gas fire condensing boilers; combination boilers; system boilers and hot water cylinders.
Simply call us on 0207 32 32 999 and we'll have your hot water back up and running today.
> READ MORE
BOILER INSTALLATION
When you think it's time for a change, it normally is.
Your old boiler isn't meeting your daily needs, the repairs are piling up, and so are the bills. It may not be economically viable to repair, and a new boiler is by far the best option.
1) Call us to book an Engineer Home Visit – at no cost to you.
2) We assess your needs and usage for free before recommending the best options for you and agreeing a fixed price quote.
3) We install the boiler on your chosen date. We will be clean, tidy and will arrange for your old boiler to be disposed of to a recycling facility.
4) Call us 24/7 for ongoing support.
BOILER SERVICE
The annual health check we all need.
Help to ensure the boiler is working safely and efficiently, identify and resolve problems early.
It is essential that you have your boiler service annually to make sure it stays in good working order.
Checks are recommended by manufacturers, so if you're not sure when your boiler check is due then give us a call today.
Services keep your boiler healthy and prevent breakdowns from occurring in the long run.
What we check:
Boiler fired to identify any faults
Check all main boiler components: burner, heat exchanger, spark electrode
Check flue terminals and internal flue components are sealed properly
Check that burner is burning efficiently using a flue gas analyser
Boiler parts cleaned if necessary
Gas tightness test conducted to ensure no gas leaks
Boiler casing checked to see it's properly sealed
To book your Boiler Service call us on 0207 32 32 999.
EMERGENCY? CALL US TODAY 0207 32 32 999
NO CALL OUT CHARGE FOR BOILER REPAIR. DIAGNOSTIC WORK CHARGED AT HOURLY RATE.
ADDITIONAL SERVICES
CENTRAL HEATING REPAIRS, UPGRADES & POWER FLUSH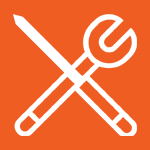 It might not be the boiler's fault.
Repairs, fine tuning or a full "detox" for your central heating system can optimize it for maximum performance. With modern combination boilers having so many moving parts it really is essential to remove the rust deposits from your heating system to prolong its life. Our engineers are experts in central heating repair, upgrades and installations.
Book an Engineer Home Visit today – we will assess your current system, discuss your needs and provide you with fixed price options.
System Upgrades/Installations – where possible we will repair and upgrade your existing system. We can also design and install new systems.
Power Flushing – an affordable way to optimize your central heating system. Over time, iron oxide (rust) builds up in your radiators and central heating system that can really affect its performance. We pump water and cleaning chemicals through your central heating system at a high pressure, reducing the build-up of this grime and returning your system to an 'almost-new' condition. This one- off service enhances the performance and extends the life of your system. Prices start from £250 +VAT. (£300)
Keep your energy bills as low as possible: our services enable your heating system to run as efficiently as possible, whilst keeping you warm this winter.
All heating repairs come with a full report and a fixed price quote if parts are needed. Simply call our team today to book a home visit.
LANDLORD GAS CERTIFICATE WITH BOILER SERVICE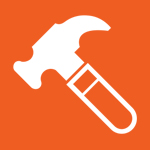 Are you a landlord? Get certified!
Call us today for your Gas Safety Certifcate (CP12) & boiler service
Only £120+VAT (£144)
The Gas Safety Certificate and boiler service includes:
Check appliances for Gas Tightness
Check standing and working pressure of appliances
Check burner pressure / gas rate against manufactures data badge
Check for satisfactory ventilation of all gas appliances
Flue flow test to ensure safe removal of products of combustion
Check satisfactory operation of all flame failure devices
Check flame picture of gas hob / gas cooker
Checking gas boiler for satisfactory carbon monoxide (CO) reading
Carry out a full boiler service
Check that your boiler is safe to use
HOME SURVEYS
Moving in to a new home? At JustBoilers.com our engineers will inspect, carry out gas safety checks and assess your existing boiler and central heating systems. Depending on the age of you boiler, our engineers will then recommend possible upgrades or complete system installations designed to your requirements. Book an Engineer Home Visit now.
We also offer our services to landlords, lettings agents and commercial organisations.
Call us today on 0207 32 32 999 to speak with one of our advisors.